Contact Us
Send Us a Message
Please complete the Contact Form and we'll be in touch.
The data on this form is submitted and transmitted via a secure connection
HAVE A CONVERSATION WITH US TODAY
Whether you're seeking to establish a new relationship with an advisor who always puts your interests first, are seeking a second opinion, or would like to learn more about financial planning from our reports or articles, we will always welcome your inquiries. Schedule a complimentary consultation with one of our advisors today.
Our office is located in Herndon, Virginia, near the Dulles Corridor, but we also work online with clients all over the United States.
Please take a moment to provide us with your information and we will contact you as soon as possible. If you are requesting something specific, please note that in the Questions and Comments section. We look forward to learning more about you and how we can help you.
---
At Hughes Financial Services, LLC, we respect your privacy. We will never rent, trade or distribute any personal or contact information.
Hughes Financial Services, LLC

2201 Cooperative Way, Suite 150

Phone:

(703) 669-3660

Fax:

(703) 880-4905

www.h4fs.com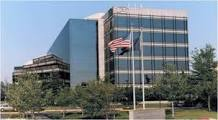 DIRECTIONS to Hughes Financial Services
Please note that as you approach Cooperative Way from Woodland Park Road, you will come upon our parking garage (on your right side) first. Drive past the garage and turn right into our building's loop. Limited parking is available in front of our building; additional parking is available in the parking garage behind our building. Hughes Financial Services is located on the first floor of 2201 Cooperative Way in Suite 150.