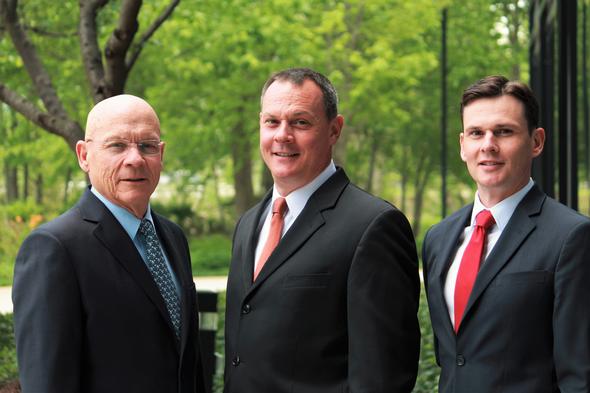 A Family Run Business Built On Trust And Expertise
At Hughes Financial Services, the power of relationships is especially important. As a family business founded upon trust, transparency, and devotion, some of our clients have been with us for over 30 years with the majority having come to us through referrals from satisfied clients. Our goal with each client is to build solid relationships, create a personalized financial road map and help them every step of the way during their financial journey.
---
As an independent Registered Investment Advisor (RIA), Hughes Financial Services, LLC, works with individuals and families in or nearing retirement who are seeking trusted advice on building, managing, and distributing their financial assets. We proudly maintain a fiduciary responsibility to always put our clients' interests before our own in all of the recommendations we make. We work for you, no one else.
Your unique financial plan is created around your family goals, your position on money and risk as well as your financial resources. From our first meeting, we take the time to listen to you and learn about your life situation and using a combination of research and careful planning, craft a personalized, effective strategy to help you meet your goals and dreams.
You will receive personal service from our company, beginning with our initial meeting and continuing on a steady basis throughout our partnership. We will keep you focused on where you want to go, advise you on how to get there, and continually remind you of the importance of maintaining a disciplined approach.
Our team is comprised of experienced professionals with a "hands-on" approach to financial guidance — we truly care about helping our clients achieve their goals.
We are proud to be associated with employees in the Fairfax and Loudoun County government, public safety and public school systems, at George Mason University, and the INOVA healthcare system. For over 30 years, we have been able to assist employees and retirees of these groups navigate their retirement options and plan for their retirement.
In addition to the special talents of our founding partners and HFS team members, we maintain strong strategic alliances with professionals in the fields of estate planning, tax law, accounting, and insurance.
Lifelong learning is a cornerstone of Hughes Financial Services team mission. We use our educational opportunities to stay on top of the issues that may impact our clients. Our team members have proudly earned a variety of professional designations and certifications including the Certified Financial Planner® and Certified Private Wealth Advisor® certifications.
Click here to learn more about Hughes Financial Services
Click here to discover the benefits of working with a Registered Investment Advisor
Click here to learn more about the Certified Financial Planner® (CFP)
Click here to learn more about the Certified Private Wealth Advisor® (CPWA)
Click here to learn about finding a financial advisor who is the right fit for you